Miss Michelle Learning House started as a home based tutoring place in 2018. As the students and the team grew, we moved to a new center that is now known as MMLH West in 2020. During the pandemic we explored online teaching that led us to reach more students in different locations nationally and internationally. As a result, we opened up our second center, MMLH South, in January 2023.
Our curriculum and delivery of teaching is based on a systematic approach whereby one skill is built upon another. Our team is committed to continuously research the best and right way to teach children and include creativity in our lesson planning. It is our goal to create a facility that is attractive and comfortable so our learners can have a joyful experience and grow a love of learning.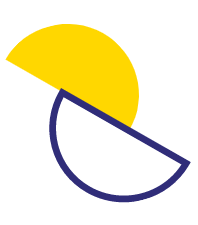 Michelle Karmana BSc. Education
Miss Michelle is a mom of two children, a passionate educator and a lifelong learner. Both of her children went through MMLH Reading program and are successful readers. Miss Michelle graduated with a Bachelor of Science in Elementary Education from the University of Michigan, Ann Arbor. She has a certificate in Jolly Phonics and is pursuing further certification in Orton Gillingham, a teaching approach widely used in America to help struggling readers.
She taught in American public schools and continued teaching in Indonesia through tutoring as she juggles early motherhood. She believes in teaching with evidence-based curriculum and aims to make an impact on education in Indonesia. Her dream is to create a social institution that will support literacy rate in Indonesia, so if you have a similar interest, feel free to contact!
For passionate teachers who are interested to join our team please contact us